Expert Witness Services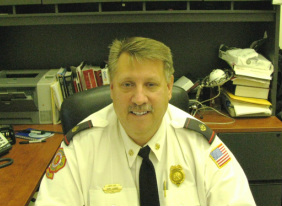 With over 40 years of fire, rescue, EMS, 911, and emergency management experience, over 38 years as a paramedic, and over 20 years of experience as an expert witness to attorneys, Gary Ludwig provides expert witness opinions, litigation support and consultation on emergency medical medical services, fire, and 911 matters to plaintiff and defense attorneys, risk management professionals, as well as the general public.

Integrity is a hallmark of his character and he is commonly referred by one attorney to another.

Gary Ludwig provides consultation and expert opinion to plaintiff and defense attorneys on:
* Paramedic and EMT standard of care
* Ambulance driving & ambulance operations
* Stretcher operations
* Rescue operation
* Positional asphyxia and restraint asphyxia
* Emergency communications and 911 Operations
* Medical direction & protocols
* EMS Operations
* Firefighting
* First Aid
* Airway management
* Disaster medicine
* Mass casualty incidents
* Scope of EMS practice
* EMS training & EMS education
* Fire operations
* Pre-hospital Care
* Plus more........
---
What Attorneys Say!

"I hired Gary as an EMS expert in one of my cases. Gary worked hard to absorb the case, thoroughly researched the issues, and even brought to my attention resources that I had not considered (or even heard of). Gary's deposition and in-court testimony were confident, and he showed an excellent ability to understand the questioning, formulate his answers, and educate the jury. ​I, as well as my clients, thoroughly enjoyed working with Gary and valued everything he did for us." Tara Kelley, Kansas City, Missouri

"Please be advised that Plaintiffs have voluntarily dismissed all claims against the City and this case is now concluded. In my opinion, your opinions were instrumental in getting this case concluded and I sincerely appreciate your time and effort.
Jason Bell, Elizabethtown, Kentucky
​
"I am happy to report that this case has settled. The report which you wrote and sent last year was great and was very helpful in getting this case settled." Marcel E., Springfield, MA

"We were most impressed by the thorough professionalism and cooperation. We will not hesitate to contact you in the future, or to recommend you to others, when the occasion arises."
James R., Chicago, IL

"I have been practicing personal injury law for 25 years and I have never had an occasion to meet a more qualified and knowledgeable expert. Your ability to handle cross-examination is worth your weight in gold!" Paul S., Seattle, WA

​

Litigation Support Services
Gary Ludwig provides expert witness opinions, litigation support and consultation on emergency medical service, fire, and 911 matters to plaintiff and defense attorneys, risk management professionals, as well as the general public.

Services provided include:
· Preliminary review and evaluation
· Written opinions and/or reports
· Technical support
· Availability and attendance for depositions and/or court proceedings